Professional genealogy services in Basilicata, Italy
So your ancestors were from a town or a village of Basilicata region, in Italy.
Do you want to know more of your italian heritage for family history? Would you like to apply for the italian dual citizenship?
Welcome! You are in the right place to investigate your genealogy in Basilicata: ItalianSide.com headquarter is based in Matera.
From here we will be your experienced and reliable contact for any research queries regarding your italian ancestry.
Our local experts work directly "on field" with daily access to the local archives where original documents are stored.

They work in the State Archives in Potenza and Matera and in each of the 131 towns and villages of the region.

The research with us will be easy and fast without any intermediary. (Did you read our testimonials page?)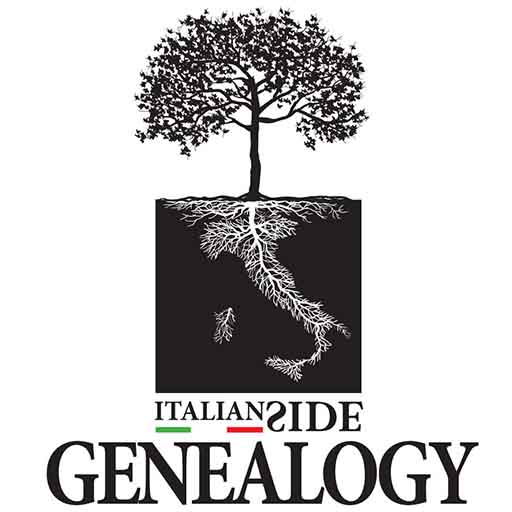 How to start a Family History Research in Basilicata
If your goal is to find more information about your italian family and your genealogy in Basilicata, we may start to work on your family tree going back to the beginning of 1800s (1809 is the year when civil records started in Basilicata).
This is the typical way to approach the Italian genealogy.

We will provide you with copies of the original records found in the local archives: on these documents you will be able to read many info about your ancestors.

For example on birth records you will find the full name of the newborn, the exact day of birth, the names of the parents, their age and their professions in that year.
Then you will find the address where family lived (a great info if you plan to visit Basilicata and your ancestors' village!)

Then, if they were able to sign you will read their original signatures too.

You can take a look at What A Birth Record Looks Like

Are you interested to go back in time? In this case we will explore for you the local religious archives.
Parishes records in Basilicata started in the mid 1500! And with notarial archives you can go even further back in time! Just ask us!
Dual Citizenship in Basilicata
In case your goal is to collect certificates to claim your italian citizenship, the procedures (and documents) are different.
To get the certificates, one of our local researchers will be of help preparing the documentation necessary for the request, contacting direclty the officers, dealing with all the bureaucratic matters and then at the end of the process, we will send you the documents in a safe way.

Our researchers work in both the provinces (Potenza and Matera) and in every town and village of the region: Abriola, Accettura, Acerenza, Albano di Lucania, Aliano, Anzi, Armento, Atella, Avigliano, Balvano, Banzi, Baragiano, Barile, Bella, Bernalda, Brienza, Brindisi Montagna, Calciano, Calvello, Calvera, Campomaggiore, Cancellara, Carbone, Castelgrande, Castelluccio Inferiore, Castelluccio Superiore, Castelmezzano, Castelsaraceno, Castronuovo di Sant Andrea, Cersosimo, Chiaromonte, Cirigliano, Colobraro, Corleto Perticara, Craco, Episcopia, Fardella, Ferrandina, Filiano, Forenza, Francavilla in Sinni, Gallicchio, Garaguso, Genzano di Lucania, Ginestra, Gorgoglione, Grassano, Grottole, Grumento Nova, Guardia Perticara, Irsina, Lagonegro, Latronico, Laurenzana, Lauria, Lavello, Maratea, Marsico Nuovo, Marsicovetere, Maschito, Melfi, Miglionico, Missanello, Moliterno, Montalbano Jonico, Montemilone, Montemurro, Montescaglioso, Muro Lucano, Nemoli, Noepoli, Nova Siri, Oliveto Lucano, Oppido Lucano, Palazzo San Gervasio, Paterno, Pescopagano, Picerno, Pietragalla, Pietrapertosa, Pignola, Pisticci, Policoro, Pomarico, Rapolla, Rapone, Rionero in Vulture, Ripacandida, Rivello, Roccanova, Rotonda, Rotondella, Ruoti, Ruvo del Monte, Salandra, San Chirico Nuovo, San Chirico Raparo, San Costantino Albanese, San Fele, San Giorgio Lucano, San Martino d Agri, San Mauro Forte, San Paolo Albanese, San Severino Lucano, Sant'Angelo Le Fratte, Sant'Arcangelo, Sarconi, Sasso di Castalda, Satriano di Lucania, Savoia di Lucania, Scanzano Jonico, Senise, Spinoso, Stigliano, Teana, Terranova di Pollino, Tito, Tolve, Tramutola, Trecchina, Tricarico, Trivigno, Tursi, Vaglio Basilicata, Valsinni, Venosa, Vietri di Potenza, Viggianello, Viggiano