A Genealogy tour in Basilicata tailored on the travelers needs.
This sample one was planned by ItalianSide with local tour operators of the region
---
Duration: 7 Days/6 Nights

Closest airport: Bari (54 km from Matera)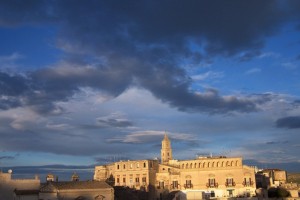 Day 1- Meeting you in Bari Airport


Bari-Matera is a confortable trip with minivan.
After the arrival in Matera and the accommodation in the hotel, a Light "welcome" lunch with tasting of best local cheeses and salami from the mountains of the area. Then in the afternoon, a visit to the Sassi (Unesco World Heritage) the old side of the town.
A great journey back in the centuries from the Baroque to the Neolithic.
Dinner in a typical restaurant in the Sassi with traditional food.
Overnight stay.
Day 2 - Let's make the bread! Il pane di Matera


A Bread workshop in the morning, in an historical old wood-burning bakery, where the well known bread from Matera is made.
You will not learn the secrets about this wonderful art, but you will taste wonderful things!
Then a short walk in search of the archaeological treasures of the Rock Church Park.
Lunch on a farm surrounded by golden hills. A little walk in the nature and...back to Matera.
Dinner on your own and overnight stay.
Day 3– Your ancestors' town welcomes you!


Journey to your Italian town, with panoramic views.
Discovering the old part of the town: the small streets, the mother church, charming views, artisans at work, sightseeings.
Light lunch.
Visiting the streets where they lived (the old family house is still there ?) , the church where they married, hunting old records in the parish archives.
Talking with people: hearing the dialect.
Any distant cousin?
Sunset in your town
Dinner and overnight stay in a hotel in the town (if any) or surroundings.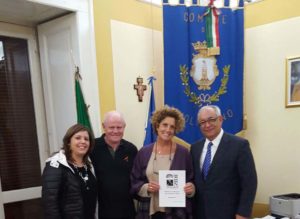 Day 4 – A day in your ancestors town


A "caffè" in the bar, a walk in the "piazza": live as Italians do in a slow and relaxing way.
Visit to the Municipality, taking original copies of the records of your ancestors at Registry office.
Is there the mayor? He will be happy to welcome you!
Lunch.
A visit to the cemetery.
Sunset in your town
Dinner and overnight stay in a hotel in the town (if any) or surroundings.
Day 5 – North Basilicata: Cellars and Mountains – Venosa and the Aglianico Wine


Venosa, is the old Roman town where the famous Latin poet Horatio (Carpe Diem) was born.
Tour of the town, take time to relax and for wine tasting in a cellar.
Light lunch and journey to Trivigno, accommodation in an agritourism in the mountains (at a height of 1000 metres).
Slow walks surrounded by the green prairies of the Southern Apennine, with a stunning view of the Lucanian Dolomites.
Dinner and overnight stay
Day 6 – Learning to cook with Nonna! – Grandma cooking in the heart of Basilicata


Before to cook a light transfer to Pietrapertosa and the Lucanian Dolomites.
Then Back to Trivigno in the afternoon for the cookery course: the delicacy of recipes from the past centuries, the same tastes known by your ancestors!
Dinner and overnight stay
Day 7 – Arrivederci!


Breakfast and end of services.

This is only a sample and can be tailored according your needs and tastes
For any further informations regarding ancestry tours in Italy: infotour@italianside.com