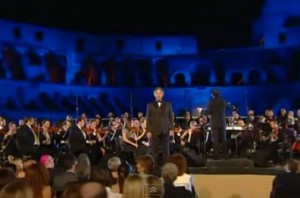 "Mother's day" in Italy is "la festa della mamma".
We want to say "Auguri Mamma" with the most famous Italian song about "la mamma".
There are many songs about mother in Italian music.
This one was composed during 1920 by Cesare Andrea Bixio.
The singer is Andrea Bocelli in this video: it's a concert in Colosseo in Rome (2009)
This song is a little gift from Italy to all the mothers in the world: even those who are gone but will remain in our thoughts. Forever.

AUGURI MAMMA !