Festival of Sanremo 2013: and the winner is…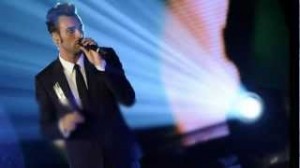 Sanremo Festival 2013 ends and the winner is Marco Mengoni with his new song "L'essenziale".
Marco Mengoni is from Ronciglione (Lazio Region).
At second Place and third place Moda' with "Se si potesse non morire".
and Elio e le storie tese with "La canzone monotona".

This was the 63th edition of Sanremo Festival.
Sanremo "la citta' dei fiori" (the town of the flowers) is on the coast in Liguria Region.
(Sanremo Official Internet site is here).

You can see the videos of the three winners following the links below.
Marco Mengoni: L'essenziale
Elio e le Storie Tese: La Canzone Monotona